Back
Discover SS19
Boss the Spring season with brights, Safari and yellows!
After months of big coats, scarves and knitted jumpers it's time to welcome Spring and inject fun into our wardrobe with bright colours, Safari print and yellows. We've pulled together our favourite looks below, to help you be right on trend!
Safari
There is a fabulous selection of skirts, dresses and tops in Safari print. For a bold look wear a matching skirt and blazer in animal print, we love the Zebra print matching set from River Island.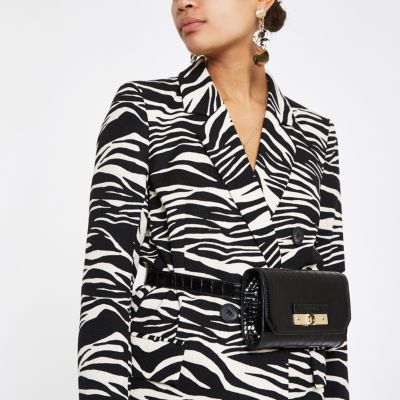 For a more understated look you can team a Safari skirt like this beauty from Topshop with a sharp white top and perhaps some white trainers for a more casual look. You can even just add a splash of roarsomeness to your outfit with an animal print scarf!
Yellows
Okay, so we may not all love Safari and sometimes it can feel like a stripe or spot overload, but don't worry, you can still bring bright to your wardrobe with trendy yellow. This season you will find yellows in all hues from mustard to sunset and everything in-between! Or if yellow clothes isn't your thing, you can always add it as an accessory, like with this cool mustard bag from Matalan.
Brights
Boss Spring with Brights. We can't resist this bold pink suit from Next, making you look & feel like the boss we already know you are.